---
Hand Cycles
---
Arms, not legs, power this Kettwiesel Recumbent.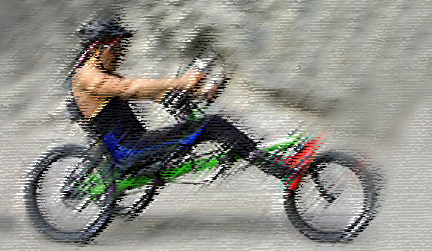 ---
Hand Cycle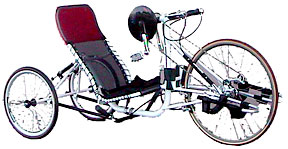 Hand Cycle from Lightning
Made in the USA

Click here for price:

A fast cycle especially made for people with disabilities.
---
Kettwiesel Hand-bike

Kettwiesel Recumbent Hand-bike from Hase
Imported from Germany

Click here for price:


Kettwiesel Recumbent standard pedal trike from Hase


Click here for price:
Ideal for wheelchair riders who enjoy speed and being on the move. The Kettwiesel has secure traction even on slippery ground, due to back wheel propulsion. Also, it has very reliable braking, with little effort, due to the powerful hydraulic disk brakes.
---
Test Ride
We encourage you to make an appointment for a test ride: 206-723-4891
---
Prices
---